JHT and its predecessor companies have been engaged in the automotive and truck transportation industries since their founding as Kenosha Auto Transport ("KAT") in 1933. The Company is headquartered in Pleasant Prairie, Wisconsin, with a significant operating presence in Texas, North Carolina, Ohio, Missouri, Washington, West Virginia, and Oregon. In addition, JHT has a presence in both Canada and Mexico. In 1994, the predecessor company was purchased in a management led buyout resulting in four companies that were ultimately joined under JHT Holdings, Inc.: Active Transportation, Automotive Carrier Services, Dallas & Mavis Specialized Commodities Company, and ATC Leasing. From 1994 through 2008 the Company went through a number of transactions and ownership groups. Certain ancillary divisions, such as the specialized commodities division, were divested to better focus on the truck transport market where the company continues to enjoy its market leadership position.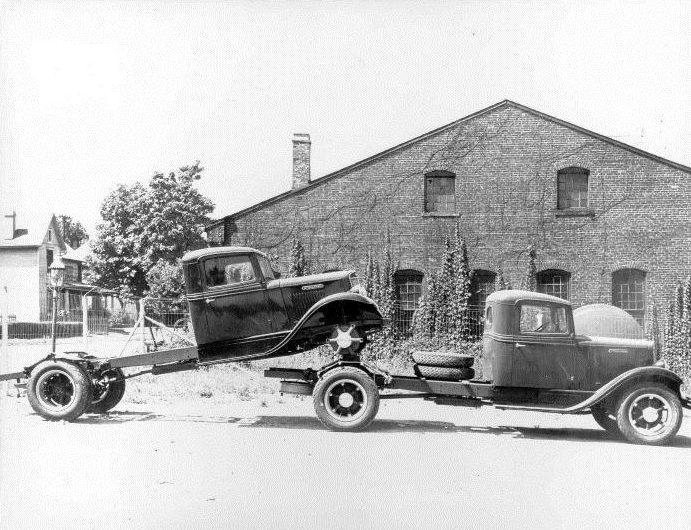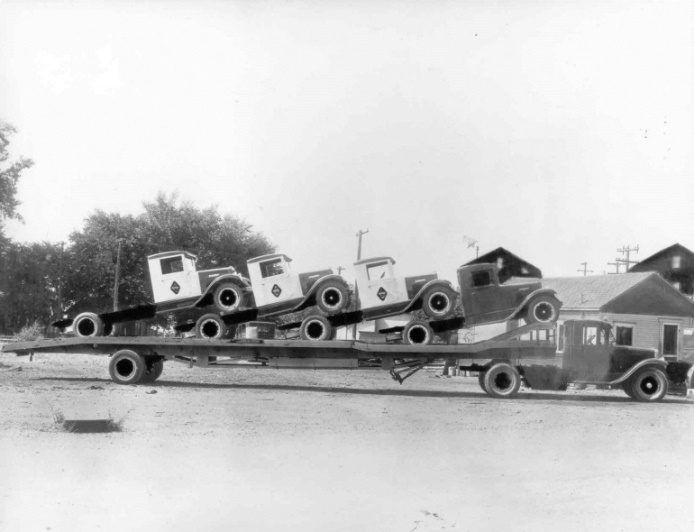 Historical Truck Transport (Circa 1933)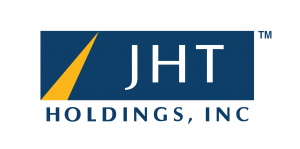 John Harrington
Chief Executive Officer - JHT Holdings, Inc.
John L. Harrington was recruited to the JHT Holdings organization and appointed as Chief Executive Officer in 2012. A seasoned Executive with extensive experience across several transportation and logistics industries with a demonstrable success record in driving strategic business transformation. John has over 30+ years of leadership experience serving companies in the automotive logistics, light vehicle, and commercial truck transportation sectors. His is currently as a member of the JHT Holdings, Inc. Board of Directors and an appointed Director for Mexicana Logistics, an international transportation and logistics organization. John has also served as an Executive Member of the North American Automotive Industry Logistics Steering Committee. Prior to joining JHT Holdings, John held various leadership positions at Allied Holdings, Inc. the largest automotive transportation company in North America, as Executive Vice President and Chief Operating Officer. John was also President of AHI's Logistics Company, Axis Group. He has served in numerous leadership roles throughout his career which began with Ryder Automotive Systems in 1993. John earned a B.S. from the University of Wisconsin-Systems and has numerous Executive Leadership and Development credentials.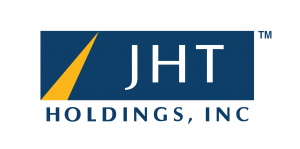 Christopher Reehl, CPA
Chief Financial Officer - JHT Holdings, Inc.
Christopher Reehl serves as Executive Vice President and Chief Financial Officer of JHT. A ten-year employee of the Company, Mr. Reehl is responsible for the Company's accounting, finance, tax, and treasury functions. Mr. Reehl has more than 30 years of in-depth accounting and finance experience in the transportation and logistics industry. He began his career with GE Capital as a field auditor and went on to serve in various accounting and finance positions of increasing responsibility at a predecessor company to and various subsidiaries of USF Corporation over a 19 year period. His positions included Controller of USF Logistics, CFO of USF Worldwide, CFO of USF Logistics, and CFO of USF Holland. Mr. Reehl is a graduate of Indiana University's Kelley School of Business, where he earned a Bachelor's degree in Finance.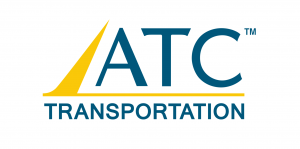 James B. Jones, MBA
Chief Information Officer - ATC Transportation
James Jones serves as Vice President and Chief Information Officer of ATC Transportation. In this role, Mr. Jones has responsibility for the Information Technology strategy and delivery for each of the JHT Holdings family of companies. Mr. Jones has over 30 years of experience in IT in various roles and industries, with over 7 years in logistics and transportation. Throughout his career, he has built on his expertise in business systems, industrial systems, and mobile data collection. Mr. Jones earned a Bachelor's Degree in Computer Science from California State University and an MBA from the Graziadio School of Business and Management at Pepperdine University with a specialization in Information Technology and Operations Management.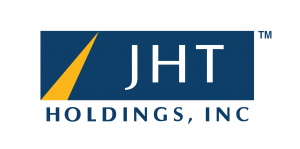 Brian Varano
Vice President of Strategy - JHT Holdings, Inc.
Brian Varano joined JHT in 2017 and serves as the Vice President of Strategy. He brings over 40 years of experience in transportation, logistics, operations, distribution, manufacturing, and financial planning & analysis. Prior to joining JHT he held the roles of Chief Administrative Officer and Vice President of Operations Planning at a major car haul company where he led numerous administrative and operational areas for the corporation. Brian has held multiple executive leadership roles in distribution and manufacturing companies in both the public and private markets. He earned his Bachelors of Science Degree in Industrial Engineering from Western Michigan University with additional graduate studies in Industrial Engineering from the University of Tennessee. He is a senior member of the Institute of Industrial and Systems Engineers and former board member of the Missouri Trucking Association and Prime Advantage Buying Group.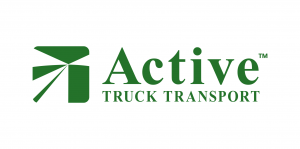 Bruce Jackson
President - Active Truck Transport
Bruce Jackson currently serves as President of JHT subsidiary Active Truck Transport ("Active"), a role he has held since 2002. Mr. Jackson began his career in the trucking industry with Nu-Car Carriers in 1971, where he served in various positions of increasing responsibility, including President, a role in which he was responsible for a $130 million, 22-terminal car haul business. After 19 years with Nu-Car Carriers, Mr. Jackson joined Jupiter Corp. Transportation Systems ("JCTS"), a precursor to the Company, as Executive Vice President of its KAT car haul division. After the acquisition of JCTS by JHT, he became Vice President and General Manager of the Car Haul and Navistar accounts, followed by his current position. Mr. Jackson is a graduate of Villanova University and also serves on the Executive Committee of the National Automobile Transporters Labor Division ("NATLD"), which is responsible for negotiating the National contract with the International Brotherhood of Teamsters for the automobile, light truck, and heavy truck transportation industry.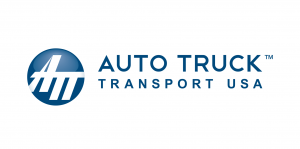 Keith Rentzel
President - Auto Truck Transport
Keith Rentzel joined the Company in 2012 and currently serves as the President of Auto Truck Transport ("ATT"). He is a seasoned executive with 45 years of experience in vehicle transportation and logistics services. Prior to joining the Company, Mr. Rentzel was an Executive Vice President at Allied Holdings, where he was responsible for customer relations and business development. He also served as Terminal Manager, Region Operations Manager, Vice President of Sales and Marketing, and Senior Vice President of North American Operations at Allied Holdings. Mr. Rentzel also managed Fleet Carrier / Ryder's U.S. specialized operations for more than 15 years. He began his career with Janesville Auto Transport Company in 1976.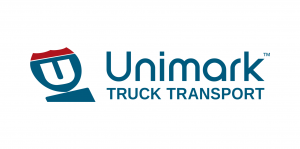 Mark Wentlent
President - Unimark Truck Transport
Mark Wentlent currently serves as President of Unimark Truck Transport, a position he has held since 2014. Mr. Wentlent joined Unimark after having served as President of L3's Army Sustainment Division, which was responsible for providing maintenance and logistical support for aircraft and ground vehicles for the military and other government entities. Previously, Mr. Wentlent was the Vice President & General Manager of Army Fleet Support where he managed a $10 billion program that was the largest single army contract at that time. After, retiring from the Army in CY2002 with a 30 year career, Mr Wentlent served as Regional Vice President at Allied Automotive, where he managed a car haul transportation logistics business. Mr. Wentlent is a graduate of the U.S. Army War College and has a Master's degree in Systems Management from the University of Southern California.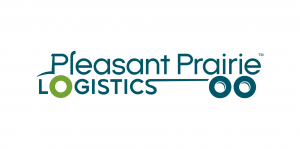 Scott Vallier
President - Pleasant Prairie Logistics
Scott Vallier has been managing different aspects within the trucking industry since 2002. Mr. Vallier has been with the JHT Holdings family of companies since 2005 in various roles of increasing responsibility. Those roles have included Vice President of Operations at Auto Truck Transport, Director of Process Engineering at ATC Transportation, and Operations Analyst at Active Truck Transport. Prior to JHT Holdings, Mr. Vallier served as an Account Manager with National Freight where he managed numerous facilities across the country and began his trucking career at Roadway Express holding supervisory responsibilities in dock and dispatch roles. Mr. Vallier is a graduate of the University of Wisconsin-Milwaukee, where he earned a Bachelor's degree in Business.